Tone Topics was created by Adam James back in early 2018 to give self-confessed guitar nerds out there the best and most awesome guitar-related content.
Our content ranges from…
Guitar, Bass, Pedals and Amp Articles
Recording Guides
How-to Guides
Honest Product Reviews
General Guitar & Gear Advice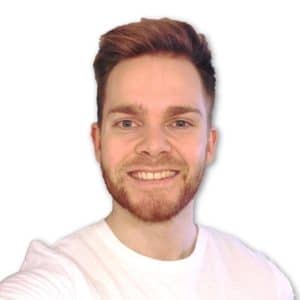 Our posts are created with a high level of research, experience, and knowledge to supply the web with epic and valuable content for our readers. Notice the word we used was "valuable."
The inspiration for the site was the desire to create our awesome 'stamp' on the web. With so much knowledge and experience in guitar-related gear and topics. It would be rude not to create an awesome resource for all like-minded gear nerds.
Our Story
So the story begins, Tone Topics was founded by Adam James back in early 2018. Once the site was created, the first batch of articles was created.
However, having a ton of experience in the guitar industry is one thing, but learning the skills at creating a website with no previous experience is a totally different skill set.
Therefore, The site was slow to get off the ground at first. Like any website, things take time to pick up traction on the web.
Interestingly enough, things were taking so long Adam nearly sold the site back in 2019. However, over time and with hard work and dedication, the site began to gain traction with Google.
Fast forward to today, Tone Topics has gained a large presence on the web with a ton of Google traffic to match. Cool fact, The site can fill a sports stadium with the number of monthly visitors it receives.
With hard work, the site has established itself as an excellent content hub to passionately share information about all things guitar gear.
Our Mission
Tone Topics is passionately dedicated to its values. These include…
To offer high quality, valuable and educated content for it readers
To ensure content is original and unique
To continue grow into one of the largest guitar rescources on the web
To constantly improve content quality
To abide by Googles content and website regulations
To evetually expand into the YouTube platform
Now you know more about Tone Topics…
Check Out Our Newest Posts
Thanks for reading about our story. Here are some great posts to get you started…